How can I engage my primary students in online learning? (Geography, Culture and Music for Primary Students)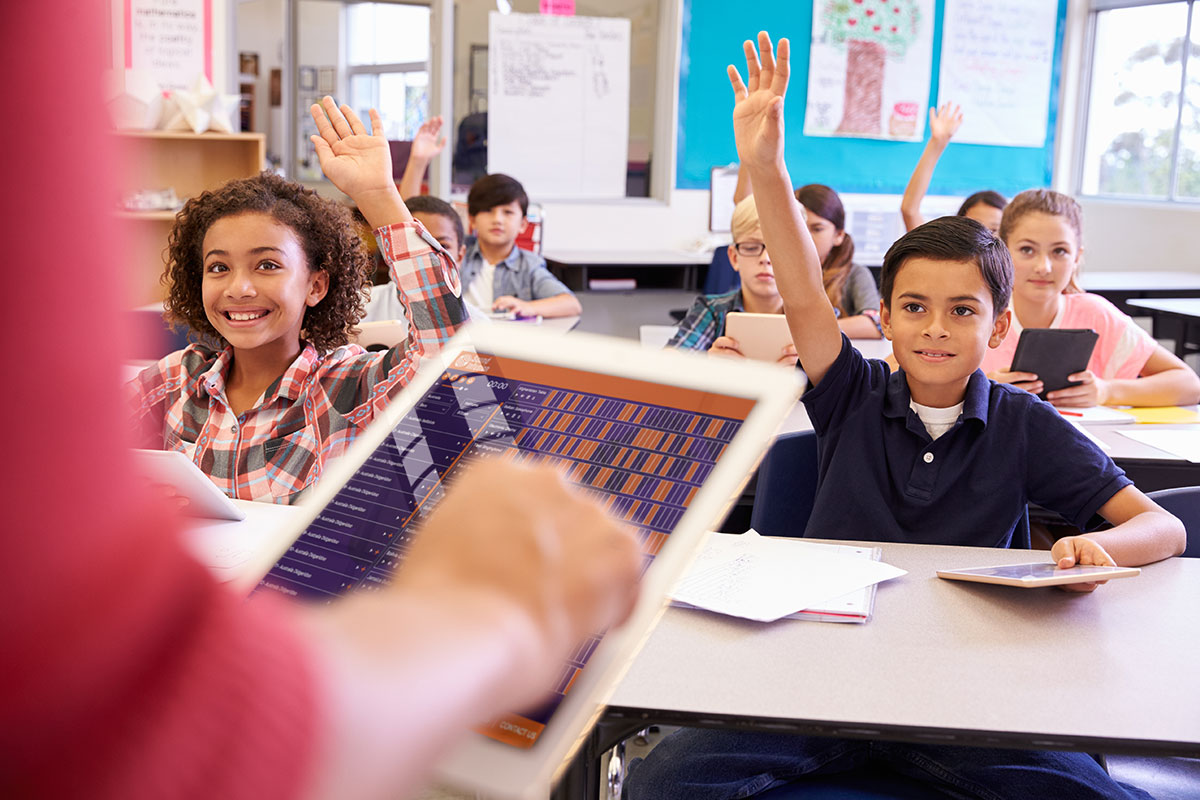 Keeping your class engaged and exploring with curiosity and excitement is often difficult to maintain, particularly when classes have moved to online learning and distance education in these times of Coronavirus.
Cultural Infusion offers a suite of online platforms called Learning Lands to keep your students motivated, focused and learning to a high standard – platforms that can be continued when life goes back to normal and we're all together in the classroom again – yet continuing the educational experience within the digital world.
Firstly, you can engage your students in a fun way to learn geography with Pocket Planet – The world is a giant, confusing puzzle – so you might as well enjoy it. Pocket Planet is a fun jigsaw puzzle game that will expand your knowledge of geography while driving you slightly nuts trying to find Lesotho.
Pocket Planet is one part of a suite of the educational and fun apps of Joko's World. In 2020, Joko's World/Pocket Planet was the winner of the AtomAward Best Educational App. Since 1982, the ATOM (Australian Teachers of Media Inc.) Awards have been celebrating the best of Australian and New Zealand screen content from the education sector and screen industry professionals. They are the second-longest-running film and media awards in Australia, behind the AFI/AACTA Awards, having been held annually for over thirty-five years.  This follows from 2017, when Joko's World/Pocket Planet won the BMA Best Educational Mobile App Award.  
Joko's World set of apps from pre-primary to Year 6 is an internationally recognised set of 6 educational gaming apps, with more being designed by our team of educators and animators being released soon. Children explore our fascinating planet, test their knowledge and gain new skills – all through the engaging medium of interactive games for phones or tablets.
Learn geography, music, culture and history by flying around festivals, solving spinning-globe puzzles, playing your device like a flute or tambourine, and stories that feature inbuilt games targeted at literacy and numeracy as well as intercultural competencies. Perfect to open up discussion on a number of themes and a great launching platform for Project-Based Learning.
Key elements of project-based learning
Project-based learning (PBL) is a dynamic, flexible pedagogy that may look different for every group of students in every classroom. The essential elements promote deeper learning, greater engagement and higher quality work.
These elements include:
Challenging problem or question
Sustained inquiry
Authenticity
Application of learning
Integration
Student voice and choice
A public product for an authentic audience
Feedback loops of critique, reflection and refining of the product – including formative and summative assessment.
When PBL is effectively programmed and scaffolded, this can have a significant impact on your students and teaching practices.
For further information on the Project-Based Learning approach see some articles here by teachers who have had extensive experience in implementing this pedagogy in their classrooms. This method of knowledge acquisition is ideal for distance education and e-learning, whereby students can 'buddy-up' online and create projects together (2-3 students are more manageable than larger group numbers) and report their progress back to you through Skype or platforms such as Zoom.
You, the teacher, becomes the facilitator and guide to their directions of exploration – providing suggestions as to where the students can find information and keep their focus on the project in hand. PBL is an approach to teaching that keeps both student and teacher on a journey of exploration of topics chosen by the students; topics are chosen once the loose parameters of the area of learning are outlined and guided by the teacher to ensure the curriculum is addressed. 
I would also add, PBL is ideal to address multiple educational outcomes of General Capabilities as stated by Australian Curriculum (ACARA)
Start the kids off by finding countries through the Pocket Planet app, then ask them to choose a country they would like to focus on, they can then learn about the culture, festivals, and food of that country. To complement Joko's World, students can then also use the Sound Infusion app in the same Learning Lands set of platforms. They can then create simple loops of instruments from that country/culture they have chosen to explore, which gives an audio aspect to their overall project.
Sound Infusion is an amazing archive of royalty-free sound clips from an array of the world's most culturally important instruments and diverse musical traditions. With lesson plans being added each day, and cultural information resources to refer to, including a massive library of more than 5000 sound samples from 75 different countries, including over 125 different instruments, your students will have hours of creativity while gaining intercultural understanding and knowledge of festivals and rituals of the countries represented.
With this internationally recognised tool, you can mix and play with sounds creating an unlimited number of tracks, export and share, speed up and experience full creative control with how you want to craft your culturally diverse tunes. This platform can be applied to areas across the humanities, not just musicology. It is a cross-disciplinary tool giving depth and breadth to learning as a hands-on experience. 
So your students can learn where their chosen country is situated on the globe. Explore that country's festivals through the Splatfest app of Joko's World:
Splat! Fight your way through the best Festivals in the world. Toss tomatoes at La Tomatina in Spain. Dodge colour-bombs at India's Holi. Engage in insanely joyful battle at Galixidi, in Greece, and more. Making learning about other cultures fun. Students understand the meaning of these festivals and how they enable the community – with their unique belief systems – to be unified and celebrate life together.
The students can submit their completed projects in a Word booklet or brochure (depending on year level), inserting pictures, text, and adding a sound track. A project the students can achieve as sense of pride and accomplishment.